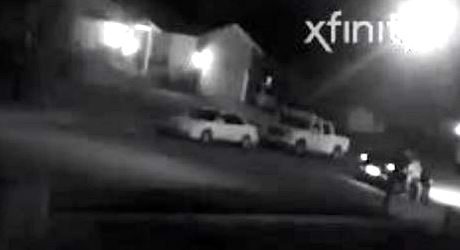 SANDY, Utah, June 6, 2023 (Gephardt Daily) — Sandy City Police officials are asking the public for help identifying a person and vehicle involved in a suspicious incident at 12:13 a.m. Saturday.
A surveillance camera caught video, from a distance, which appears to show a car that stops abruptly, then starts moving forward at about the same time someone comes out of the vehicle from the front passenger door.
With a person apparently on the roadway, the car stops again as the person on the road wails in pain. Someone from the driver's side exits the car, and puts the crying person back into the passenger side of the car before re-entering the driver's side.
Police are looking for anyone who may have additional footage of the incident, or information about the car, driver or victim. The accident happened in the area of 557 E. 11125 South.
Anyone who can assist is asked to call police dispatch at 801-799-3000 and reference case #SY23-28791.