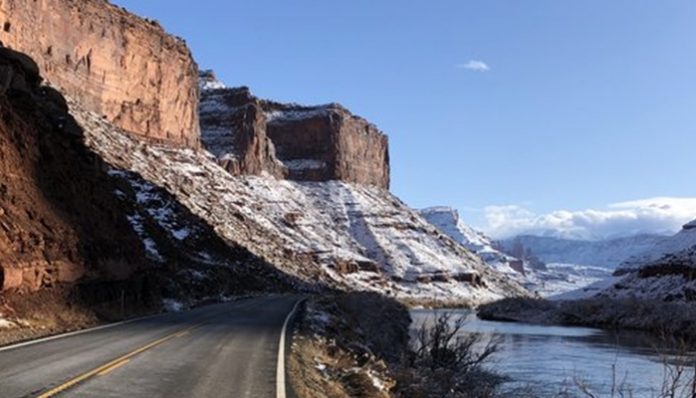 Utah, Nov. 28, 2019 (Gephardt Daily) — Utah Highway Patrol officials are warning of winter weather conditions across the state Thursday, particularly in Box Elder County.
A tweet from UHP at 9:30 a.m. said: "Box Elder County is currently inundated with snow and the roads are exceptionally treacherous. Please allow road crews and law enforcement a few hours to make things safe before heading out for the day."
The National Weather Service warned Utah residents that from Wednesday through Friday, the region will experience a large, slow-moving storm system that may produce accumulating snow as far south as St. George.
UHP tweeted: "If you are heading out, please: Buckle up. Slow down. Increase your following distance. Give yourself extra time. And DON'T DRIVE IMPAIRED."
To be prepared for traveling in winter weather, the Utah Department of Transportation reminds drivers to:
Check your tires for proper tread
Make sure your battery has sufficient charge and cranking power
Test your lights— headlights, taillights, brake lights, and turn signals
Pack a winter emergency kit with blankets, jumper cables, food and water, and a cell phone charger
Get a brush/scraper and keep your windows clean
Gephardt Daily will have more on the winter weather conditions as the week goes on.