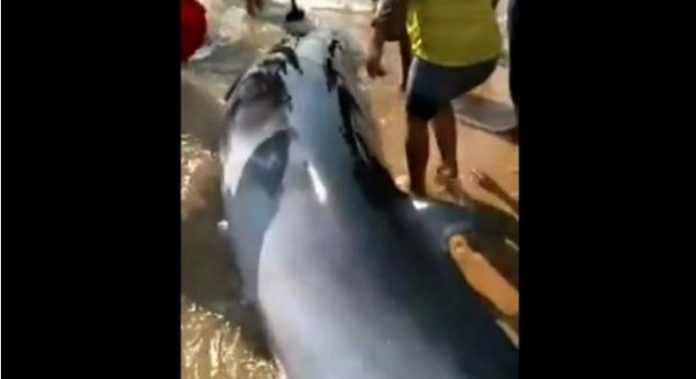 ZHANJIANG, China, Oct. 25 (UPI) — Dozens of residents banded together in a Chinese village to rescue a whale that became stranded when it washed up on a beach.
Video of the incident Sunday in Zhanjiang, Guangdong Province, shows more than 60 people continually dumping water on the small whale after it became beached.
The villagers, with the help of police officers who responded to the scene, put ropes around the sea mammal and were able to carry it back to the water.
The rescuers gave the whale a push to help it swim back out to sea at the end of the hour-long rescue.