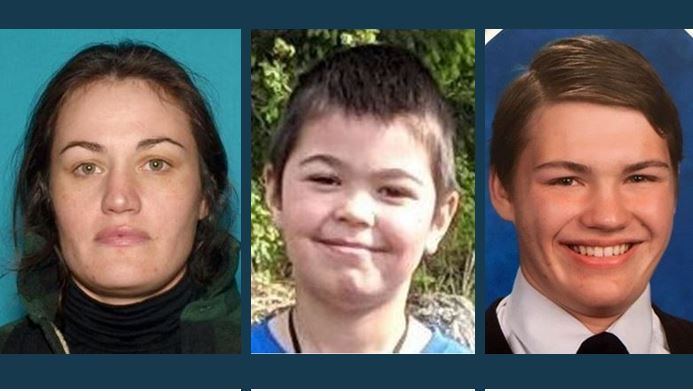 IDAHO, June 4, 2020 (Gephardt Daily) — Idaho State Police officials have issued an Amber Alert for two brothers and their mother.
Mimi Charmayne Hiibel, 35, is the non-custodial mother of Leo Hiibel-Cloutier, age 6, last seen Sunday in Rathdrum, Idaho.
Leo has black hair and brown eyes. He is 4 feet tall and weighs about 70 pounds. He was last known to be wearing a white T shirt, black corduroy pants, black sneakers and a camouflage hooded jacket.
Also missing is Gene William "GW" Heckman, 17, also Hiibel's son.
Heckman is described as 5 feet 11 inches, about 170 pounds, with brown hair and hazel eyes. He was last known to be wearing blue jeans and work boots.
Both youths are believed to be in danger, police have said.
Mimi Hiibel has brown hair and green eyes. She stands 5 feet 4 inches and weighs 145 pounds. She has the letter "J" tattooed on the back of her left hand, near her thumb.
A vehicle Hiibel was believed to traveling in has been located. She is believed to be heading to Nevada or Oklahoma. She may be driving a black 2012 Nissan with license plate K616700.
Anyone with information on Mimi Hiibel, Leo Hiibel-Cloutier or Gene Heckman is asked to call police at 208-687-0711 or 911.